Hello, all!
It's hard to believe that we're already nearing the end of February! Last Friday we put on our first Sensory Friendly Concert of 2017 at the Minnesota Music Educators Association Mid-Winter Clinic. In partnership with The Musical Autist, Minnesota Orchestra, and the Autism Society of Minnesota, we presented a lecture and concert at the Minneapolis Convention Center! It was incredibly exciting to see a room full of music educators, colleagues, families, and people with disabilities all participating in music together.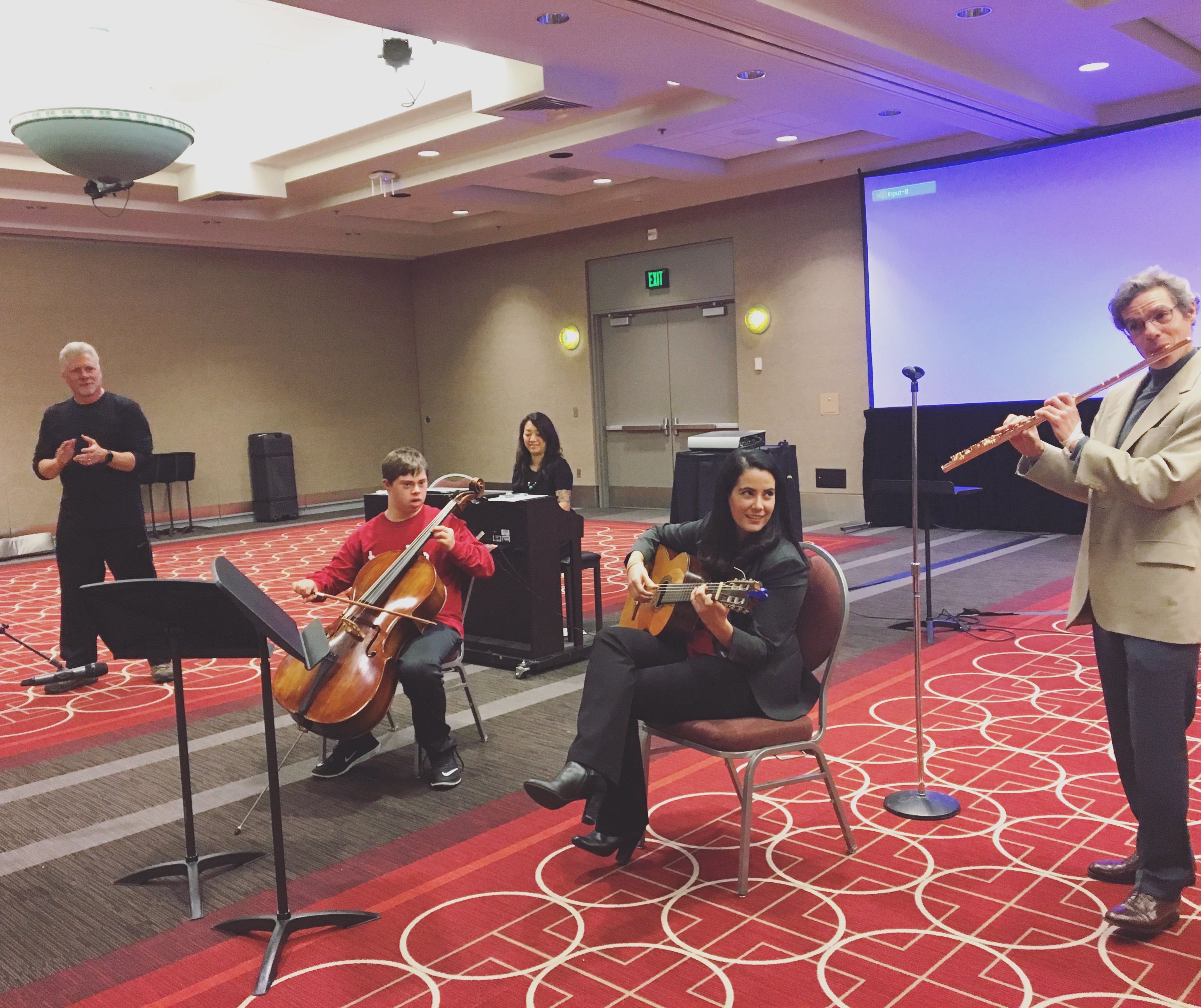 What is a Sensory Friendly Concert, you ask? Sensory Friendly Concerts are an opportunity for individuals with disabilities to attend a musical experience in an accommodating environment. These concerts are designed to provide equal access to quality music free of the stigma and rules that are required in typical concert settings. In addition to watching ensembles of Minnesota Orchestra musicians, individuals with disabilities are given the opportunity to share their musical talents in front of an appreciative audience.
Last week's concert featured duets by guitarist Magdalena Loza Flores and Adam Kuenzel, principle flute in the Minnesota Orchestra. We also showcased three performers with disabilities, each of whom has found a unique path through which to pursue musical excellence.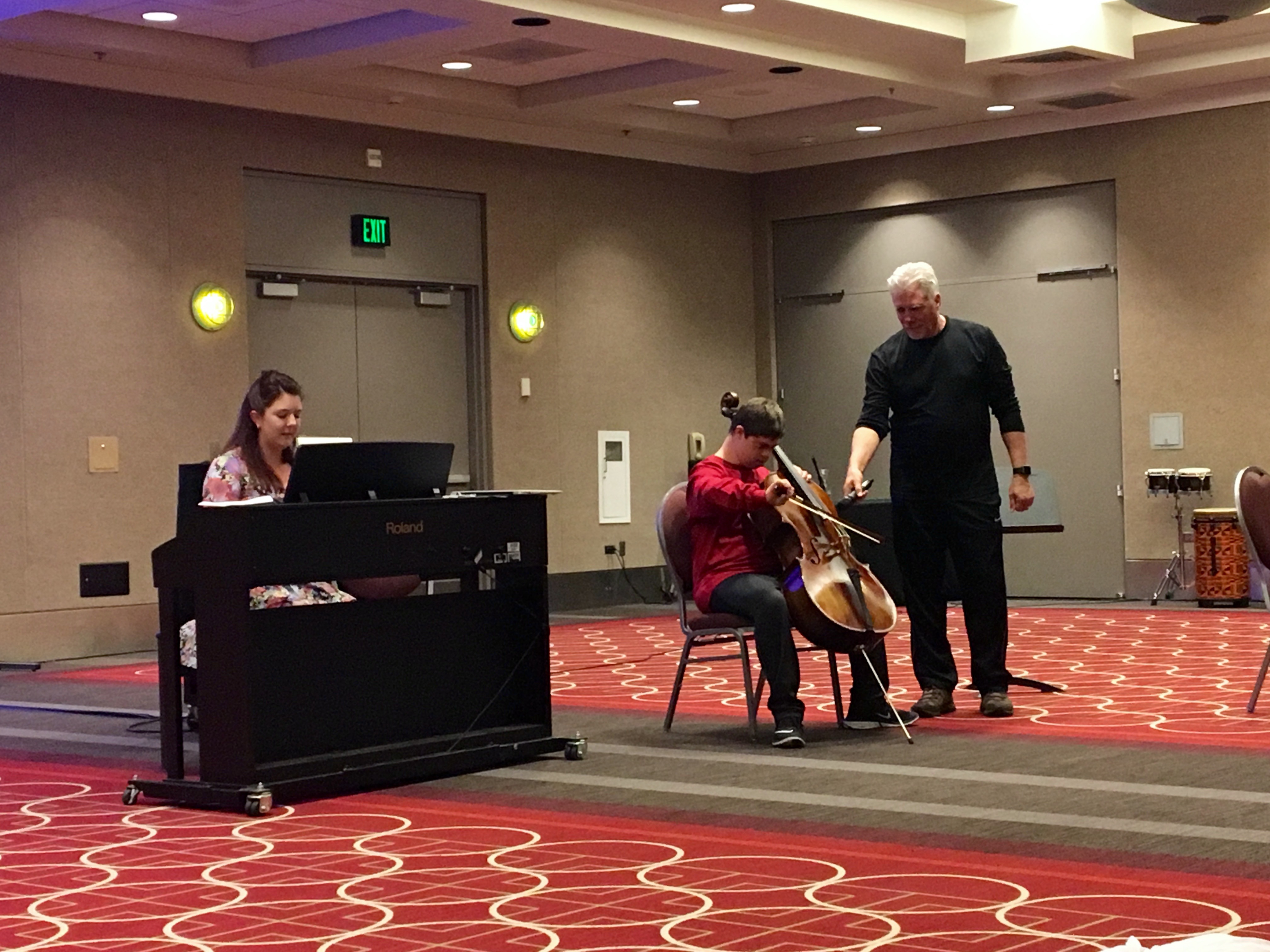 A few examples of how we adapt the concert environment to make it sensory friendly for our guests:
We provide headphones for guests who may be over-stimulated by too much sound
We provide carpet squares, chairs, floor pillows, and standing space so guests can choose how to physically experience the concert
We provide fidgets for guests seeking sensory feedback
We provide colorful scarves for students seeking vestibular motion
Our performers take the time to introduce themselves to the audience and talk a little about their instruments before playing their selections
For more information about the story behind Sensory Friendly Concerts visit The Musical Autist, and make sure to check out the Toneworks blog for information about upcoming events in the Twin Cities area.